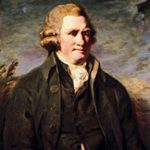 Gillows of Lancaster and London, also known as Gillow & Co., was an English furniture making firm based in Lancaster, Lancashire, and in London. It was founded around in Lancaster in about 1730 by Robert Gillow (1704–1772). Gillows was owned by the family until 1814 when it was taken over by Redmayne, Whiteside, and Ferguson; they continued to use the Gillow name. Gillows furniture was a byword for quality, and other designers used Gillows to manufacture their furniture. Gillows furniture is referred to by Jane Austen, Thackeray and the first Lord Lytton, and in one of Gilbert and Sullivan's comic operas.
The Gillow Family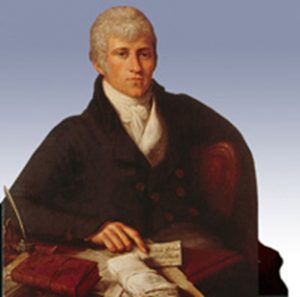 The Gillow family of cabinet makers and upholsters came to prominence with Richard Gillow (1733 – 1811), the son of Robert Gillow, founder of the firm. Gillow's reputation as one of the leading British cabinet making firms of the 18th and 19th centuries was established by contributions from some ten members of the family over three generations.
During the 18th century, the Gillow firm established a reputation for producing quality furniture at moderate prices, made by competent workmen from the best woods, in elegant but practical styles.
These sometimes incorporated ingenious devices. Gillows produced good, solid well- made furniture and were the only 18th century cabinet makers to establish and maintain a branch in both London (opened 1770) and the provinces. The Gillow Archives (now in the City of Westminster Archives Centre) comprise mainly the business records of the Lancaster branch from about 1728 to 1932 and include estimate sketches and memorandum volumes from 1759 to 1905.
They are the longest and largest cabinet maker's records to have survived in the world. From about 1789, the Lancaster branch also stamped its name on some of its furniture, enabling some of the output to be identified and dated via the firm's estimate sketch books. The social status of members of the Gillow family changed as their wealth and influence increased, progressing from successful artisan craftsmen in the 1740's to established members of the squirearchy by the early 19th century.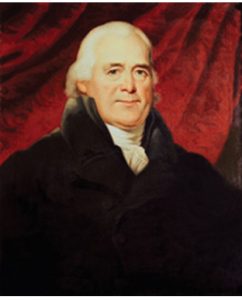 In 1728 Robert Gillow began trading in Lancaster as a joiner, builder, house carpenter, furniture maker and overseas merchant. By the summer of 1731 he had entered into a partnership with a fellow catholic, George Haresnape, which had ended by 1735. By 1734 six other names appeared on their staff list. Gillows notably made heavy use of mahogany wood, which is indigenous to the Americas, from the early 1730s. In the early 1740s, Gillow owned a twelfth share of the ship Briget, which he partially used to import mahogany from the West Indies. The success of the firm was partly due to his ability to directly import mahogany; by 1742 Gillow was exporting finished mahogany furniture back to the West Indies.
On 1 January 1757 Robert entered into an equal partnership with his son Richard Gillow (1733–1811), and the firm was known as Robert Gillow & Son. Richard was also the architect for several buildings in Lancaster. He financed the building of the catholic church in Dalton Square, Lancaster in 1798. The family's Catholic history was important in building up a customer base within Lancashire's gentry, and their subsequent purchase of Leighton Hall, Lancashire from a cousin in 1822. On 31 December 1768 Robert Gillow I retired and left his share of the firm to his other son, Robert Gillow II (1747–1795). In 1769 and 1770, a shop at 176 Oxford Street, London, was set up by the brothers' cousin, Thomas Gillow (1736–1779), to sell their furniture. Goodison and Hardy state that the firm opened a London branch in 1760 at 176 Oxford Road. By 1775 the Lancaster branch had 42 employees, and by 1789 there were about 50 employees.
---